This is the first post for a while as I have been so busy with uni work, and preparing for and enjoying the trip of a lifetime!
Spoiler: this post is likely to be full of superlatives!!!
Never having travelled outside Europe the chance to visit South East Asia was like a dream. DH was offered a week's work at the wonderful Jerudong International School in Brunei Darussalam and I was able to accompany him. From there we visited our DD in Hong Kong and spent a lovely week catching up with her and seeing the sights.
For those of you who don't know (and I confess I had to look it up) Brunei is on the island of Borneo. Yep, think rainforest!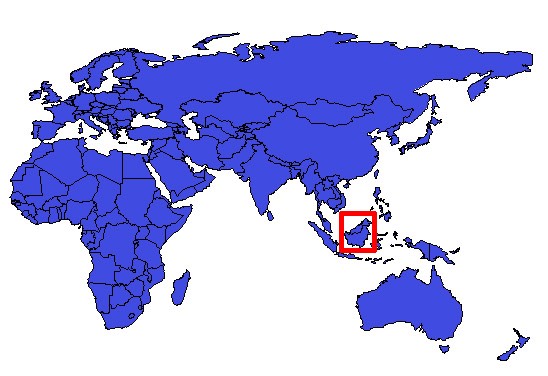 DH worked his little socks off as he usually does, but the school made sure we had time to explore a little, including a boat trip up the Brunei River into the mangrove forest and a swim in the warm, bath-like waters of the South China Sea.
We were collected from our hotel at 7am (school starts early in hot countries) after a substantial and unfamiliar breakfast. 
It seemed odd to be offered baked chicken and fried noodles but I suppose no stranger than bacon and hash browns. A good vegan option was delicious vegetable dahl. The porridge was definitely different though, made with rice and eaten with optional sprinkles of crispy fried onions, pulled pork, chopped spring onions and mushrooms!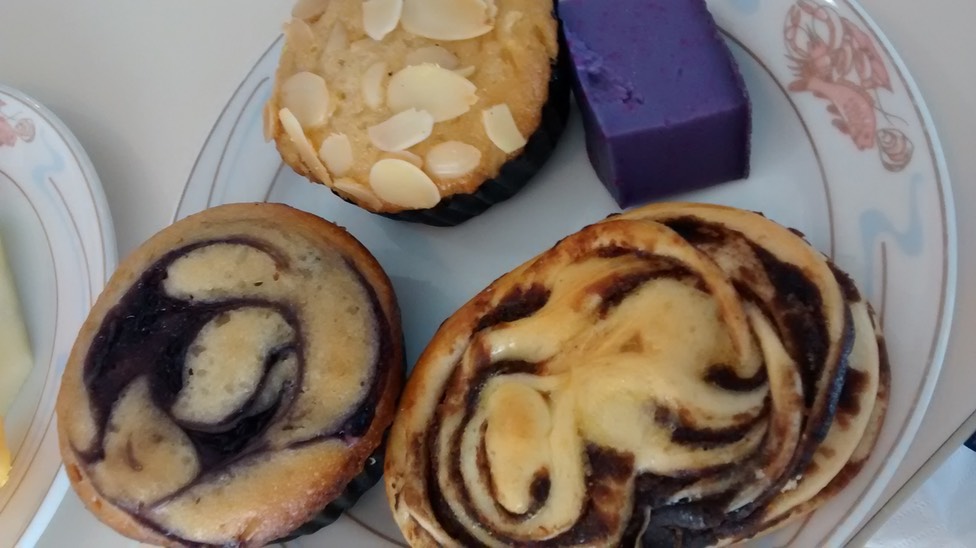 Every morning there was something new but always accompanied by deliciously succulent fresh fruit – pineapple, papaya and more types of melon than I ever imagined.
Jerudong International School educates children aged 2 to 18 years. You could be forgiven for thinking you had walked onto a university campus in the UK, the site is so large and so state-of-the-art, with its three swimming pools, its full-sized theatre, its library and halls of residence.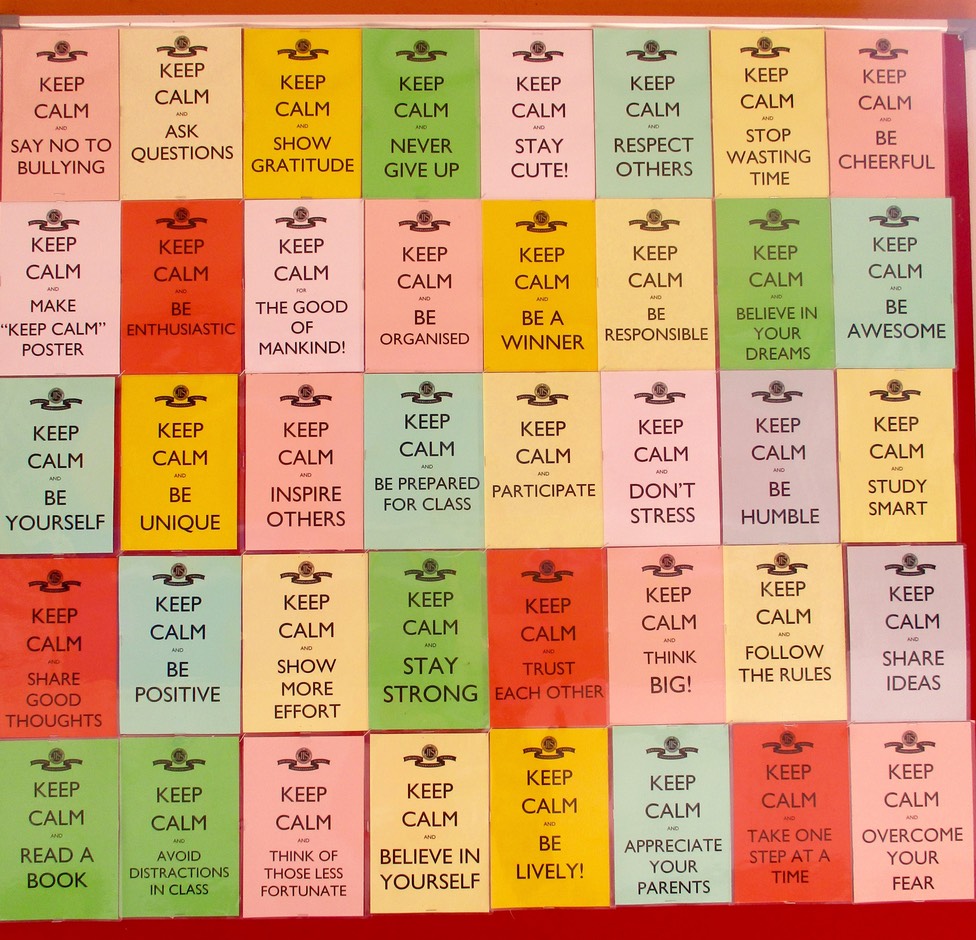 But it's the confident, academically advanced, and delightfully friendly children which stick in the mind most of all. Expectations are high here and so are the achievements. This sounds like an advert!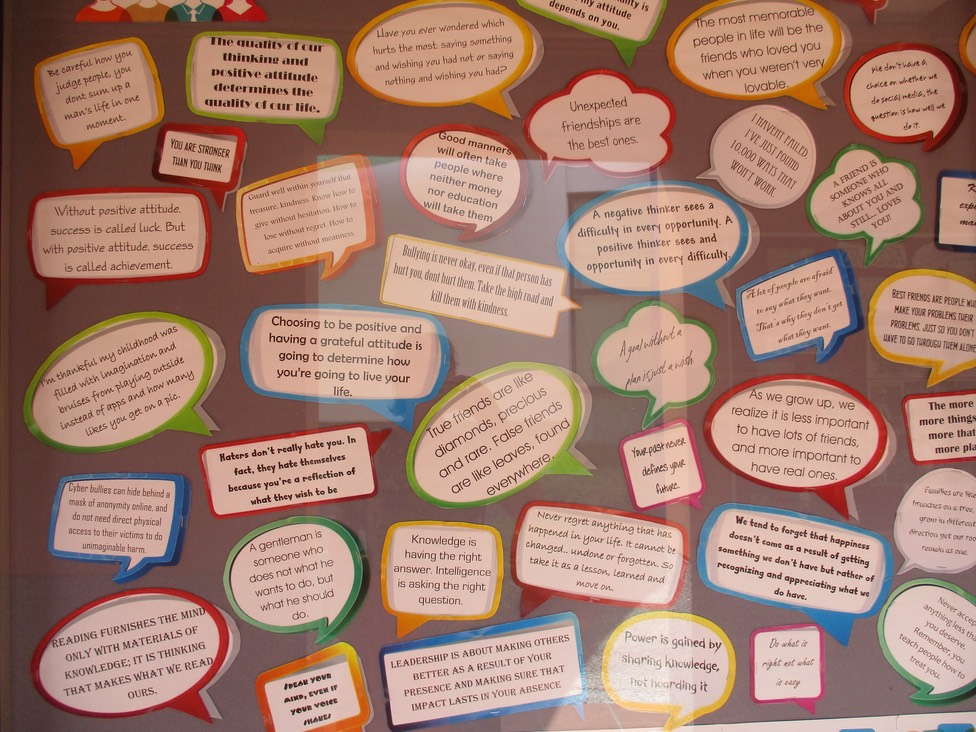 But this really does feel like a very happy school with a family vibe to it, despite its size. A lot of this must be down to staff, who are mainly from the UK with some from Australia, South Africa and a few other countries.
DH delivered 20 sessions, two assemblies and a PD talk, which encompassed a great number of the children and staff.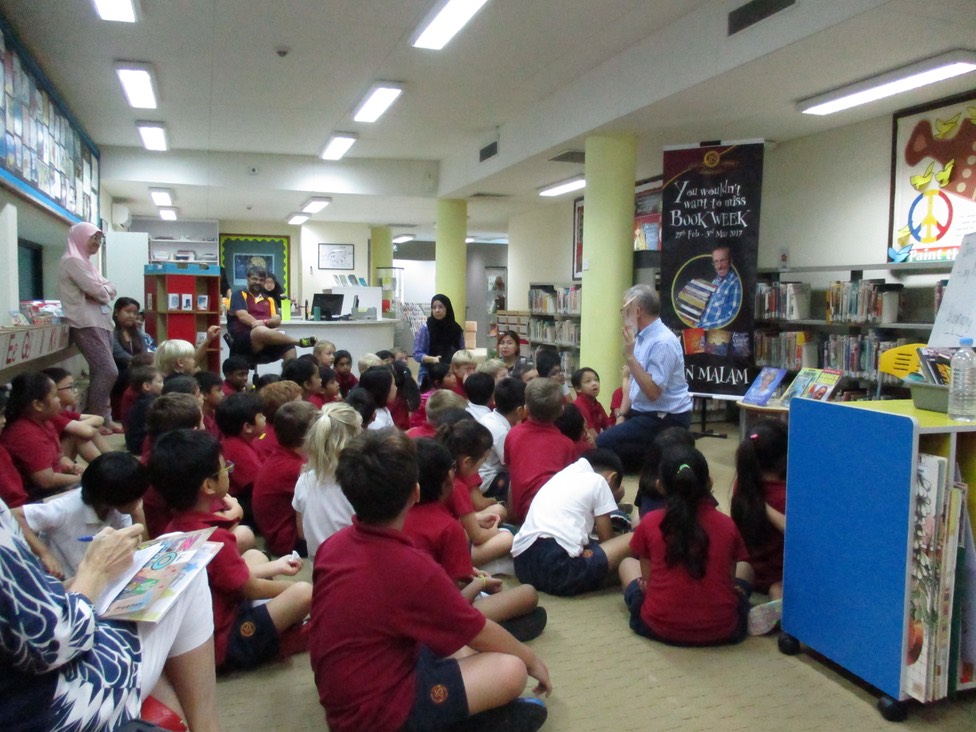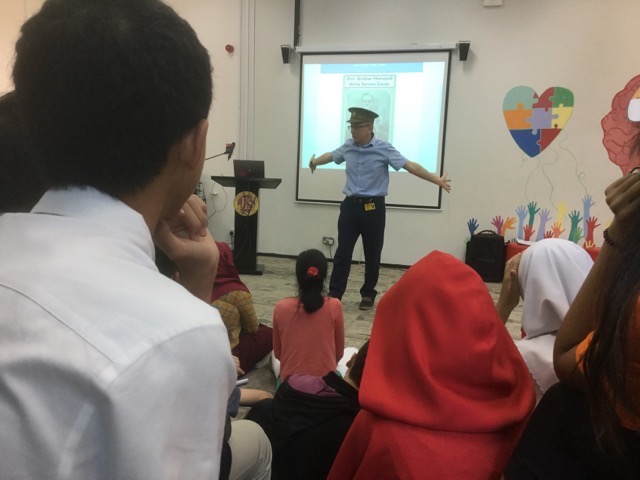 I was privileged to go on a school trip with the Early Years department to a local supermarket to buy ingredients to make smoothies back at school. We also had a drink in a café before getting back on the coach.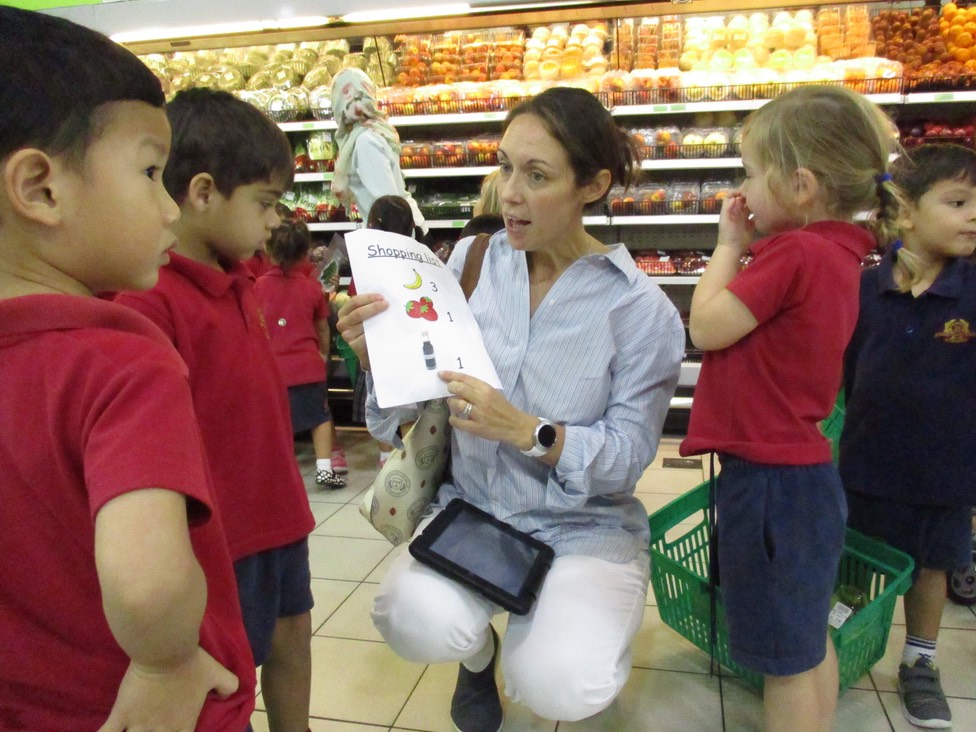 The next day I spent some time in another early years class where I had a tour and spent some time with the children, most of whom spoke English, but not all. I'm very grateful to the staff for sharing with me so generously.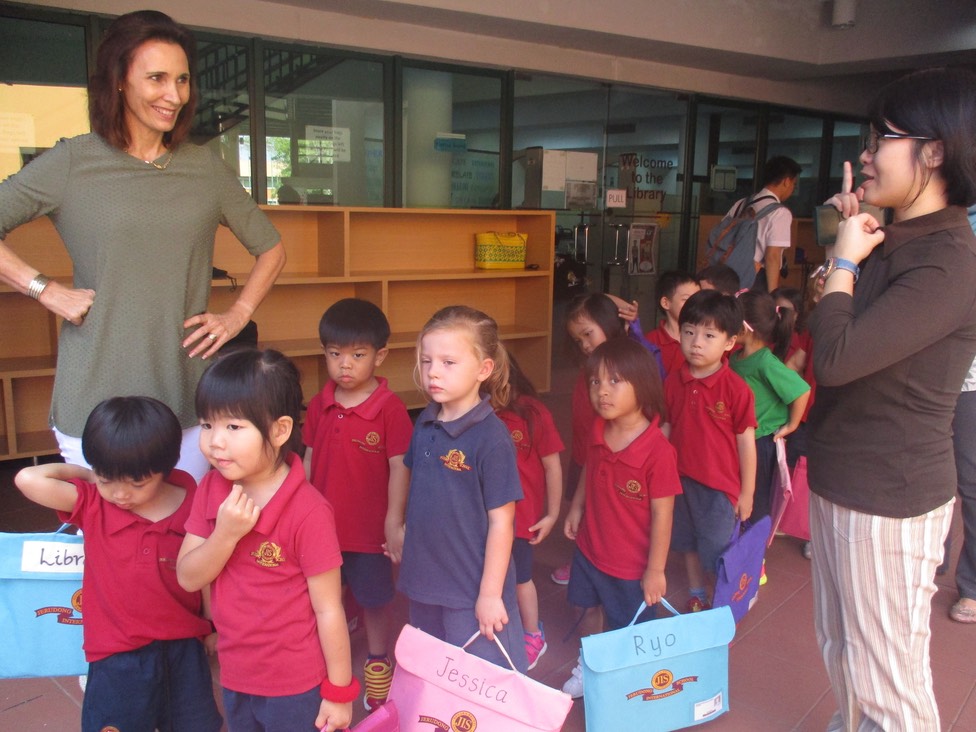 Our downtime was spent sightseeing and eating. The never-to-be-forgotten boat trip to see the proboscis monkeys, the long tailed macaques, the monitor lizards, common kingfishers, egrets, and sea eagles in their natural habitat was an experience it will be hard to beat.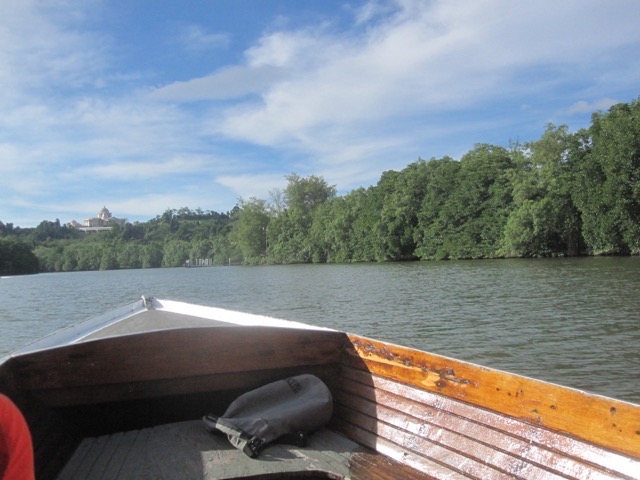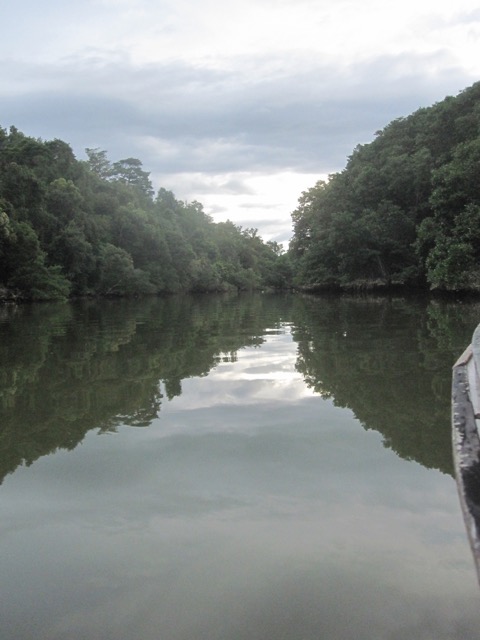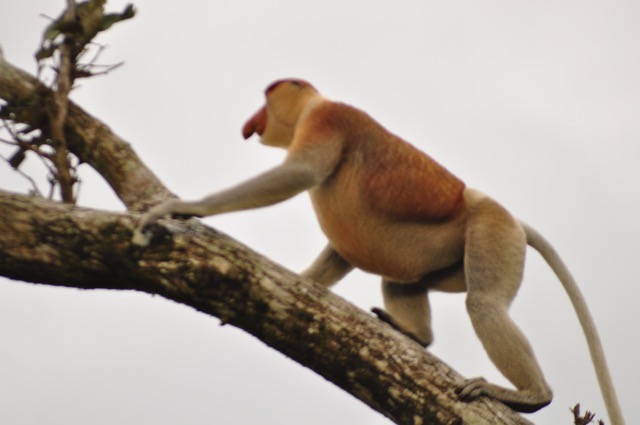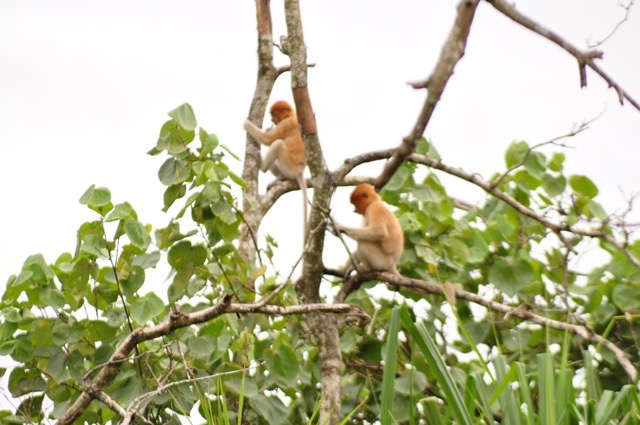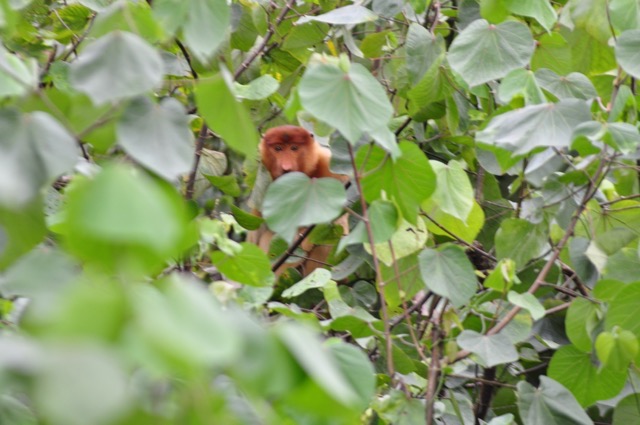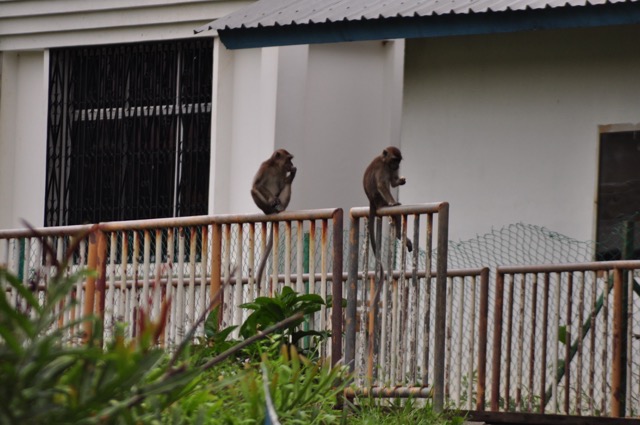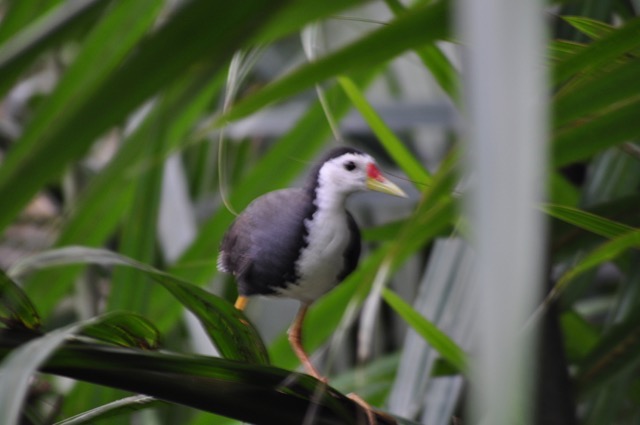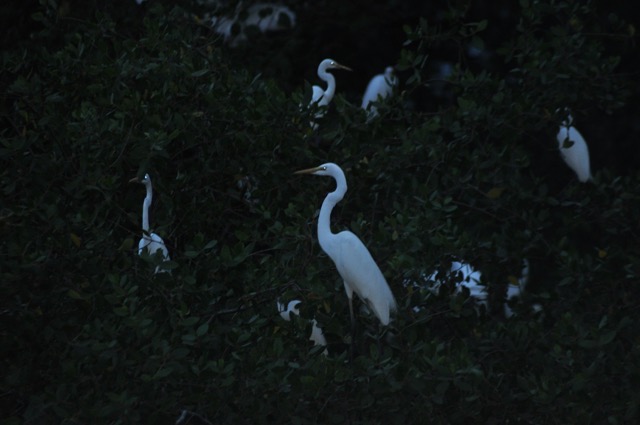 Three hours flew by and I felt so full afterwards, as if I had breathed in the whole jungle!  
Kampong Ayer is the largest stilted village in the world and is built in the river itself.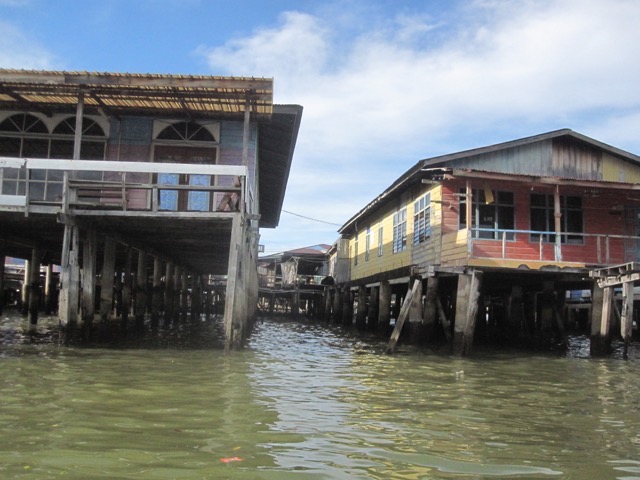 It is a place of contrasts from the monsoon-battered houses which look as though they are held up by willpower alone, to the brand new homes which have been built to encourage people to stay living in this unique community. Equipped with its own police station, fire station and schools this village seems to have all its needs met.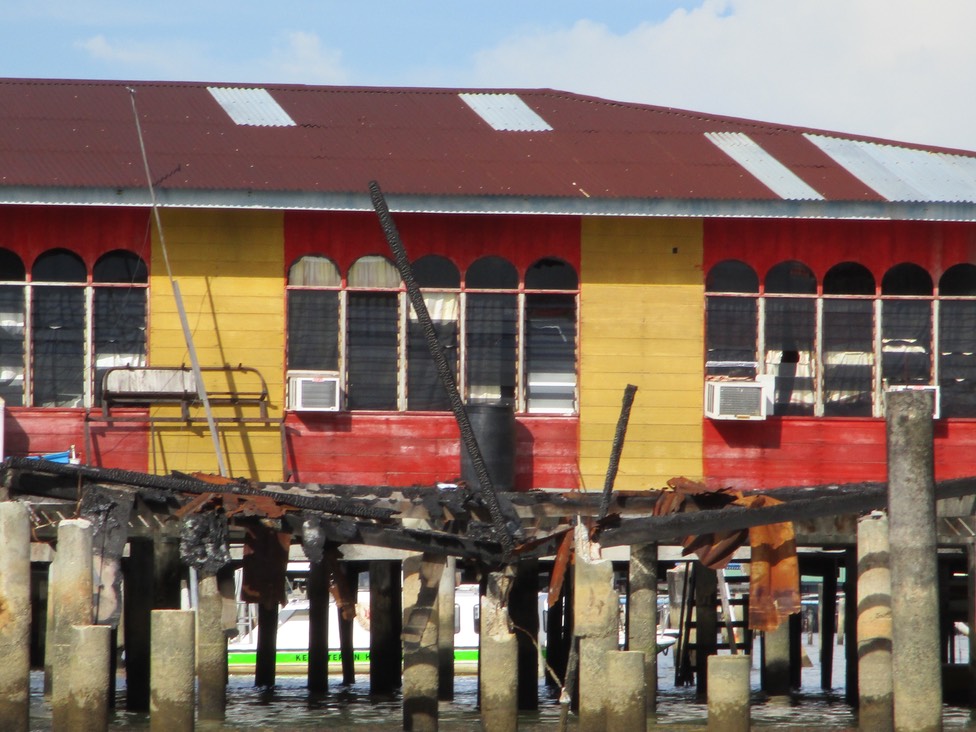 I found the sun-bleached colours of the wooden buildings very beautiful and inspiring. Sailing by in our little boat, we were given many friendly waves from dads and children fishing from platforms and jetties. No swimming in these crocodile infested waters though!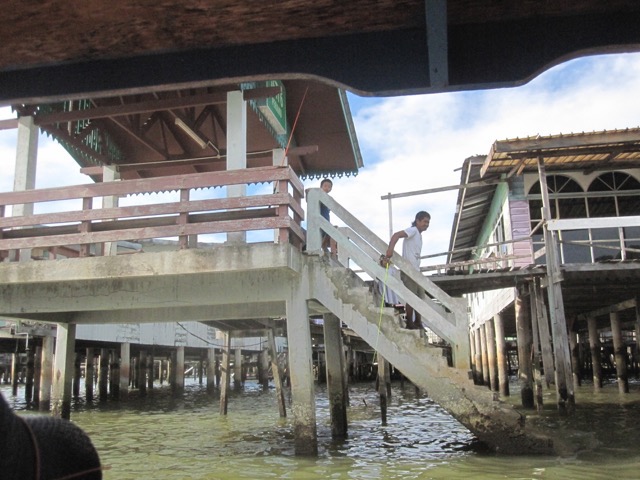 So, when is she going to write something about textiles, I hear you ask! Well to my delight there were fabric shops all over the place!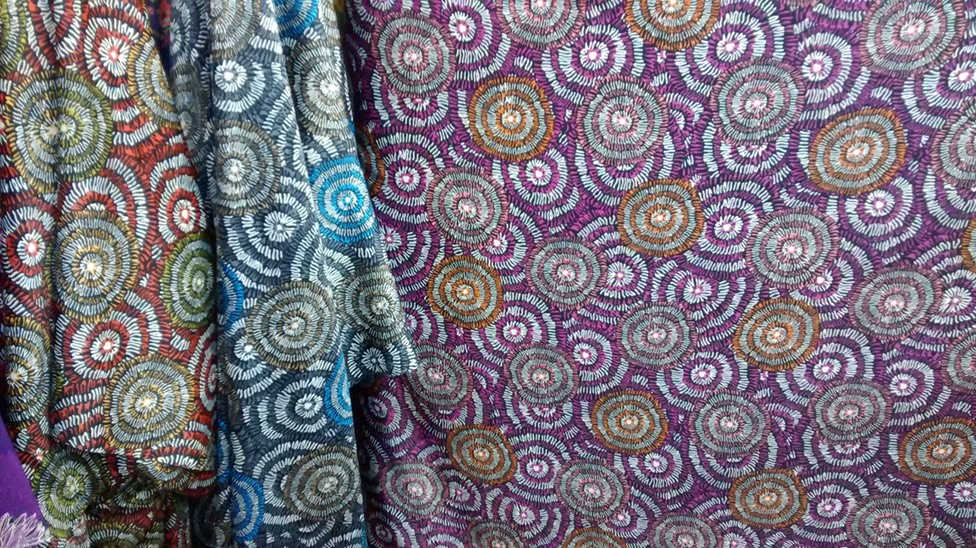 I did an initial recce of some, taking photos to decide how best to spend my dollars, but found the turnover very fast and some of the fabrics I had photographed had sold out when I returned a couple of days later.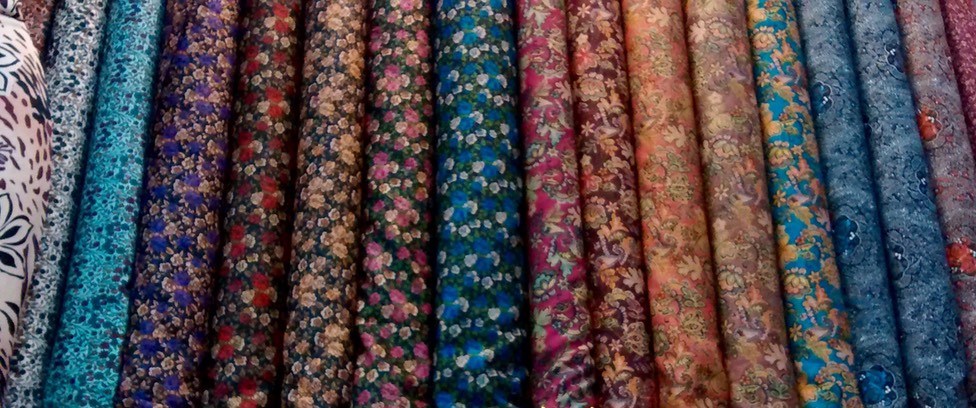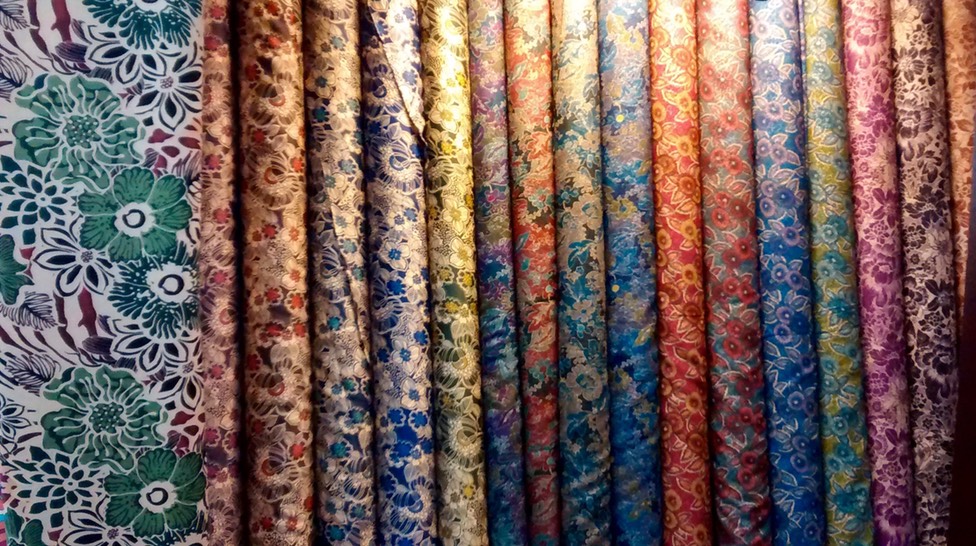 Brunei is big on printed fabric with a lot of silks, wools and cottons made in Malaysia, Cambodia, Thailand and Dubai on sale. Lots of eye-popping colour and pattern!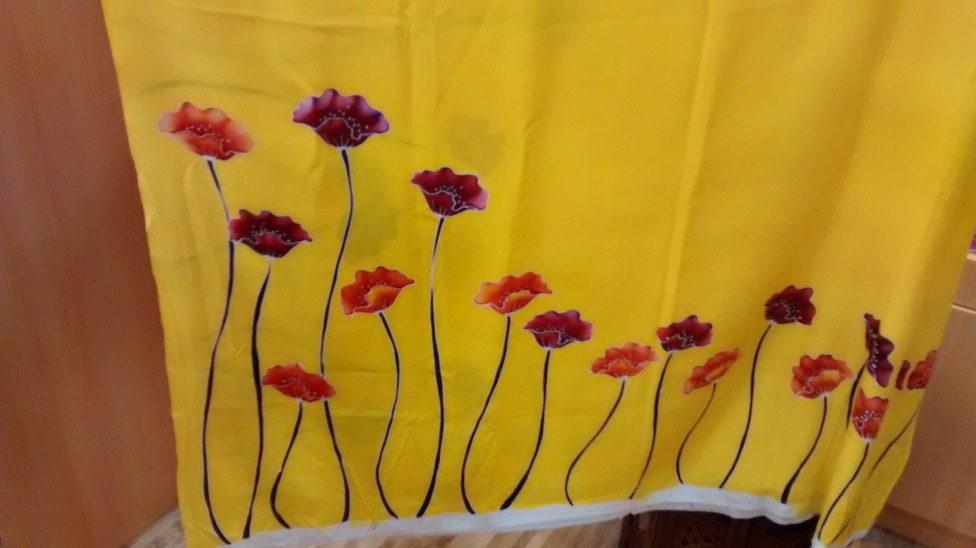 There is a lot of fabric described as 'machine washable silk' which I'm still not sure is silk, even after several conversations! Other fabric described as 'crepe' I was told is made from crepe, so obviously some things got lost in translation. 

That said, I did manage to come home with a stash, some of which I know exactly what I will make into, and others I will live with for a while until each piece decides to tell me what it would like to be!

The week was packed and flew by and there's so much more to say, but I'll save that for another day. What a beautiful, beautiful place Brunei is! I'd go back in a heartbeat!
What's the most amazing place you've been to, I wonder? Please share!