What's on my sewing machine? CHRISTMAS!!!
I have a stall booked at the CAP Christmas Fair on Saturday 10th December at Christ Church Hall, Winsford, and I'm up to my ears in Christmas fabric.
I'm busy making reusable gift bags, to reduce the amount of waste wrapping paper that goes to landfill each year. Yes, I'm attempting to single-handedly save the planet! Ok, a major exaggeration, but every little helps and you can help too by reducing the gift wrapping you use this year.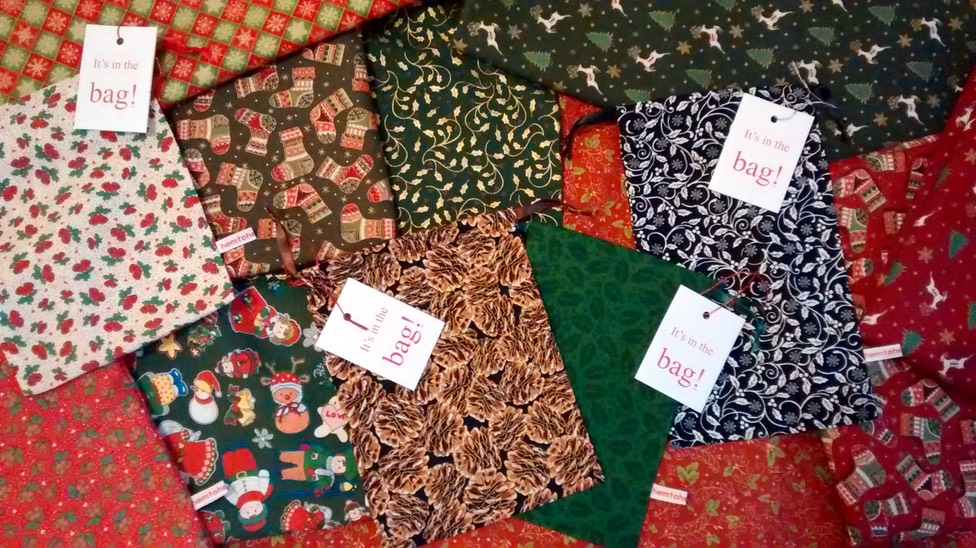 I see my gift bags as an investment as you can use them year on year, especially for family gifts – just snaffle them back when the present has been opened.  
If you would like to win a set of three Christmas gift bags, write your suggestions in the comments box below for how you would reuse a reusable gift bag. Have a look at my original post here, with some comments, so you get the idea. The competition closes on 4th December as is open to anyone in the UK. Good luck!